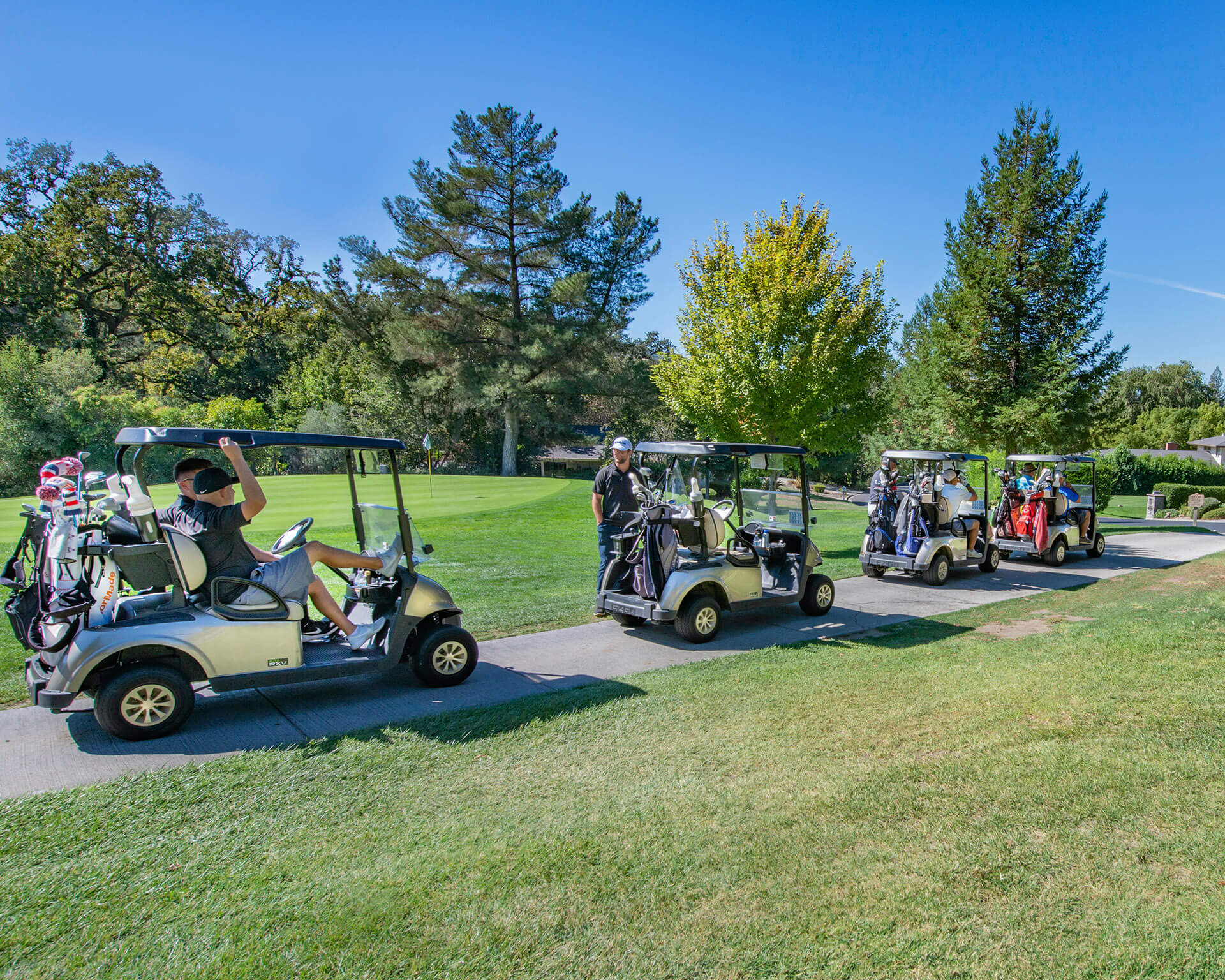 **Click for complete information on the current tournament schedule, to access the entry form & to register for the tournament**
The Eagle Lake Golf Course is a par 70, nine hole municipal course featuring a meandering creek, ponds and large oak and pecan trees creating challenging shots to small Bermuda Tiff greens. The flagsticks have built-in prisms for easy range finder use. Currently there is no driving range; however, there is a short game practice and hitting area.
The Pro Shop is open from sunrise to sunset and offers snacks, beverages, golf balls, gloves, tees and other items. Bringing beer onto the grounds is prohibited; however, the Pro Shop offers a wide selection of beer at very reasonable prices. The Pro Shop accepts MasterCard, Visa and American Express for your convenience.
The Pro Shop is managed and operated by the Head Pro, Richard Laughlin. Richard is an excellent and experienced golf instructor and will be available to provide lessons to anyone interested.
The Eagle Lake Golf Course was developed circa 1946 and is owned by the City of Eagle Lake. The course is managed and operated by the Eagle Lake Recreation Center (ELRC), a 501 (c)(3) non-profit organization under the administration of an elected Board of Directors.
The Eagle Lake Golf Course Golf Course is situated within the city and connected by tunnel pathway to the main City Park area. The City Park offers golf, tennis courts, swimming pool, walking trails, gazebo, picnic tables, and a birding, wildlife and lake viewing platform.
The Eagle Lake Golf Course is the home course for the Rice Consolidated Independent School District Boys & Girls golf teams. The course also hosts a number of local charity tournaments and events.